Aromatherapy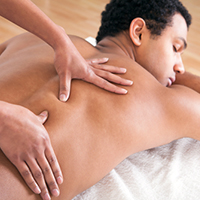 Aromatherapy utilizes the essential, aromatic oils from plants to balance and harmonize the mind, body, and spirit.  It seeks to unify physiological, psychological and spiritual processes to enhance an individual's innate healing process and promote whole body wellness.
MPower Bodywork uses 100% pure, therapeutic grade essential oils. Each oil is triple tested by independent testing facilities to ensure purity.
Choose from the following therapeutic treatments: 
Clary Sage: A deeply relaxing and comforting essential oil noted for euphoric properties.
Geranium: A delightful rosy, sweet aroma. It is known to be balancing, stabilizing and uplifting.
Helichrysum: Known for its fruity, honey-like aroma and is a powerful cleansing and regenerative essential oil.
Lavender Highland: This essential oil is steam distilled from freshly cut flowering tops of the lavender bush harvested at high altitudes Provence region of France in the foothills of the Alps. This is an exceptionally fine oil with a gentle, rounded aroma — fresh, floral and sweet – and well known for its relaxing qualities.
Lemongrass: A fresh, citrus aroma. It is not only a stimulating experience but is used to
relieve muscle pain and reduce body aches
Neroli: A subtle, warm, gentle aroma. It is known for its antidepressant affect and relaxing properties.
Sweet Orange: This wonderful, aromatic oil is warm and bright and know to instill optimism and happiness.
Ylang Ylang: This unique essential oil has a sweet, exotic, floral smell. This stirring oil is known for its uplifting and relaxing properties
Schedule Sessions Online
Union Square Park, NYC Location
32 Union Square East
6th Floor – Suite 603
New York, NY 10003