"I think we may safely trust a good deal
more than we do."
~ Henry David Thoreau
Opening July 6th, Phase three....welcoming you back into the "safe" environment of "therapeutic touch".
Feet are sprayed; shoes removed
You will be asked to wash your hands.
Temperature taken
Stories shared
Only One or two therapists on duty.
30 minutes between appointments for cleaning
Therapist wears a mask at all times (you can too)
Therapist can work through a sheet for no skin contact.
Featured Therapy
Foot Essentials
Your feet work hard every day. They carry the pressure of your body weight with every step. Often problems with the feet can cause problems moving upward to your ankles, legs, knees and lower back. Your feet have the job of keeping everything above them properly aligned. They are literally the foundation that you stand […]
Read More >>
Featured Therapists
Mariko
Mariko Yamamoto is a dual licensed acupuncturist and massage therapist from Japan. She holds a Masters of Science from Tri-State College of Acupuncture in New York City as well and an esthetic certification from the Christine Valmy International School of Esthetics. Mariko practices gentle needle techniques influenced by Japanese meridian therapy, which brings your body […]
Read More >>
Chris
Chris is born and raised in new york. He is a New York State licensed massage therapist. He received his certification at the Swedish institute. People have always said he has a great touch, which always fuels his passion to heal others through touch. He is an avid video game enthusiast, and loves Mixed Martial […]
Read More >>
Lala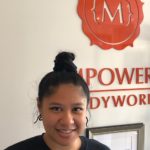 I have lived in New York City for over 15 years. I studied massage at New York College of Health Professions and I am currently studying Chinese herbal medicine and acupuncture at Pacific College of Oriental Medicine. I believe that health is vitality and that remembering and reclaiming your life force is healing. Submit your […]
Read More >>
Nick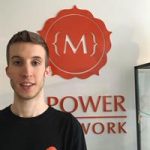 Nick is a native New Yorker and studied at the Swedish Institute. He is a New York State licensed massage therapist and holds an AOS in Occupational Studies. Nicks tends to focus on deep tissue work, but also understands the need to slow down in chaotic city. He will often incorporate some relaxation work into […]
Read More >>
Nathan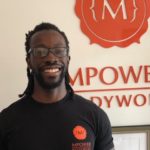 Bio on the way! Submit your reviewName: Email: Review Title: Did the therapist access and address your treatment goals?: Did the session begin and end on time? : What the pressure appropriate to your sensitivity level?: Rating: 12345Review: Check this box to confirm you are human.Submit CancelCreate your own reviewMPower BodyworkAverage rating: 6 reviewsApr 3, […]
Read More >>
New Client Special
Therapist Reviews
Apr 3, 2020
Nathan is my new fairy grandfather. I've been battling terrible, deep piriformis pain, as well as severe head congestion (for months w/ with both the back and the head pain). I have not felt this much relief, in so long, it is miraculous. I didn't think massage would be so powerful on what was going on in my head, and yet here I am this morning the most clear headed I have been in months. The deep pain and tightness I've been holding in my hip is barely noticeable. Nathan, thank you for being such an amazing fairy godfather and working tremendous magic yesterday!!!
Apr 3, 2020
I had an overall great experience as always.
Apr 3, 2020
I always look forward to my massages. I have serious back and neck issues and this helps a lot.
Apr 3, 2020
Good pressure. Very nice massage.
Apr 3, 2020
The best massage I've ever had. Thank you!
Page 1 of 128:
«
‹
1
2
3
›
»