Welcoming you back into a safe environment of therapeutic touch.
If you have become boxed in by fear and doubt, I invite you to challenge yourself to a safe experience of human touch.  No words are required just trust and I guarantee a vast memory will flood the mind and rid you of this doubt.
We take the current environment very seriously and utilize all our expertise and resources in providing a safe environment to rediscover your own sense of well being!
It's time to Heal.
Gregory, Owner of Mpower Bodywork
Featured Therapy
Foot Essentials
Your feet work hard every day. They carry the pressure of your body weight with every step. Often problems with the feet can cause problems moving upward to your ankles, legs, knees and lower back. Your feet have the job of keeping everything above them properly aligned. They are literally the foundation that you stand […]
Read More >>
Featured Therapists
Gregory
Owner and founder of Mpower Bodywork.   Gregory is a graduate of the Swedish Institute, 1989.  In the 1990's he created massage programs for Sports Training Institute, New York Football Giants, Crunch Fitness, New York Sports Club, Manhattan Athletic Club, Printing House Fitness.  His personal clients included Arther Ashe, Katherine Hepburn, Ed Koch, Lawerence Taylor, Michael […]
Read More >>
Sarah
Originally from New Zealand, Sarah is a dual licensed massage therapist and an esthetician, receiving her education at the Swedish Institute and the Christine Valmy International School of Esthetics. "I get great satisfaction from helping people look and feel good about themselves, especially in a city where people are so busy they don't take care […]
Read More >>
Chelsea
Originally from Minnesota, Chelsea is a New York City based licensed massage therapist. She got her Bachelors in Fine Arts and minor in Arts Management from SUNY Purchase, and has freelanced as a professional modern dancer for the past five years with a diverse array of choreographers. As an avid learner of movement, her studies […]
Read More >>
Andres Munoz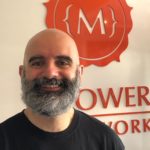 Andres Munoz, originally from Colombia, is a recent graduate of the Pacific College of Health and Sciences.  In his formative years worked for corporations on communications and public relations, surrounded by the administrative world. He has turned to "hands on" communication with his listening skill as a massage therapist.  He is also trained in a […]
Read More >>
New Client Special
Therapist Reviews
Sep 25, 2020
Mariko was very thoughtful and gentle
Sep 23, 2020
My back muscles felt very relaxed. That's why I have the massages every week.
Sep 23, 2020
I had a 75 deep tissue massage & a 30 minutefoot reflexology! Chris is a professional and knowledgeable individual. Chris located All the trigger points and was able to release me form my discomfort! Next time, I will be booking a longer massage!!! Superb!
Sep 23, 2020
Nick gave me a very thorough and relaxing massage. He has a great touch!
Sep 9, 2020
I've tried various massage therapists, chiropractors, and acupuncturists all over the city. Nobody has improved my neck and back pain like Mariko. She is extremely talented, professional, and thoughtful. I highly recommend Mariko to any first-timers as well as those familiar with acupuncture.
Page 1 of 114:
«
‹
1
2
3
›
»