Featured Therapy
Deep Tissue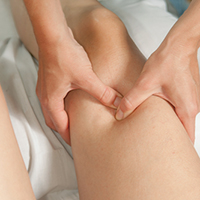 There are a variety of different deep tissue methods. This popular and helpful massage modality is characteristically deeper work and uses more pressure as it is intended to address both deeper layers of muscle as well as connective tissue that binds and supports the skeletal system, such as tendons and ligaments. Deep tissue massage is […]
Read More >>
Featured Therapists
Christine
Christine (Taran Inder Kaur) is a holistic massage therapist, shiastu + yogic nueromuscular therapist as well as certified as a manual lymphatic drainage specialist. . She graduated from The Swedish Institute College of Health Sciences Health Sciences with A.O.S. in Massage Therapy + 5 element Shiatsu therapy. She studied + learned yogic neuromuscular therapy under […]
Read More >>
Igor
Igor is a Licensed Massage Therapist & Acupuncturist in New York state and is nationally certified in Traditional Oriental Medicine (Acupuncture, Chinese Herbology, and Asian Bodywork) by the National Certification Commission for Acupuncture and Oriental Medicine (NCCAOM). Igor is originally from Kiev capital of Ukraine. From 2003 to 2008, he studied sports and physical training […]
Read More >>
John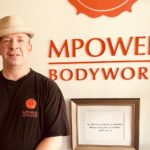 John is a native New Yorker who has a life long background in the Martial Arts. After studying Tui Na with Tom Bisio, John went on to become a licensed Massage Therapist from the Swedish Institute. Having studied many forms of QiGong, John's touch has a healing quality that can transform. John is also a […]
Read More >>
Sarah
Originally from New Zealand, Sarah is a dual licensed massage therapist and an esthetician, receiving her education at the Swedish Institute and the Christine Valmy International School of Esthetics. "I get great satisfaction from helping people look and feel good about themselves, especially in a city where people are so busy they don't take care […]
Read More >>
New Client Special
Therapist Reviews
Sep 18, 2023
Olga is committed to providing the best therapy experience possible. She is professional, kind and respectful.
As a good listener, she understands her client's goals and is capable of effectively delivering great massages consistently.
Sep 18, 2023
I'll be back soon
Sep 13, 2023
Amanda was wonderful. I'm so glad my colleague referred me to her. I felt comfortable in the session and what I really appreciated was the debrief we did afterwards. She took the time to give me suggestions on stretches I can do in my free time. Most importantly, we decided on a treatment plan for the future. I'll definitely see Amanda again!
Sep 13, 2023
I had a great deep tissue massage with Greg and he addressed all my major problem areas. Really appreciated that he asked throughout the session to make sure pressure was right and I was comfortable. I was stressed when I arrived and walked out feeling relaxed and energized at the same time. Looking forward to my next session:)!
Sep 11, 2023
Cristine provided a relaxing massage exactly what I asked for! She checked in to make sure her pressure was appropriate and listened to my feedback.
Page 1 of 145:
«
‹
1
2
3
›
»