Welcoming you back into a safe environment of therapeutic touch!
We take the current environment very seriously and utilize all our expertise and resources in providing a safe environment to rediscover and remember your sense of well being...It's time to Heal.
Gregory, Mpower Bodywork
Featured Therapy
Foot Essentials
Your feet work hard every day. They carry the pressure of your body weight with every step. Often problems with the feet can cause problems moving upward to your ankles, legs, knees and lower back. Your feet have the job of keeping everything above them properly aligned. They are literally the foundation that you stand […]
Read More >>
Featured Therapists
Chris
Chris is born and raised in new york. He is a New York State licensed massage therapist. He received his certification at the Swedish institute. People have always said he has a great touch, which always fuels his passion to heal others through touch. He is an avid video game enthusiast, and loves Mixed Martial […]
Read More >>
Marie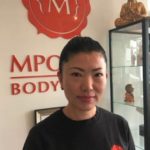 Originally from Japan, is a New York State licensed massage therapist. She successfully completed her training at the Swedish Institute College of Health Sciences in New York. She is a licensed New York State Esthetician and certified in Laser Hair Removal techniques, Reiki Master, and NGH Hypnosis that is for mainly past life regressions and […]
Read More >>
Joanna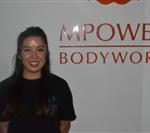 Originally from Brooklyn, Joanna has been a practicing massage therapist for almost 5 years. She graduated from Pacific College of Oriental Medicine and found her passion in the art of healing through massage. Her style leans more towards sports, orthopedic massage, and she particularly enjoys giving deep tissue massages. Her focus is being in tune […]
Read More >>
Sarah
Originally from New Zealand, Sarah is a dual licensed massage therapist and an esthetician, receiving her education at the Swedish Institute and the Christine Valmy International School of Esthetics. "I get great satisfaction from helping people look and feel good about themselves, especially in a city where people are so busy they don't take care […]
Read More >>
Nick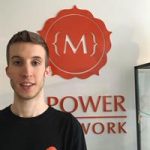 Nick is a native New Yorker and studied at the Swedish Institute. He is a New York State licensed massage therapist and holds an AOS in Occupational Studies. Nicks tends to focus on deep tissue work, but also understands the need to slow down in chaotic city. He will often incorporate some relaxation work into […]
Read More >>
New Client Special
Therapist Reviews
Apr 7, 2021
Reinhold is amazing. I especially loved the compression & stretching along with the massage. And we're both cheese heads from Wisconsin!!! I love this place.
Apr 7, 2021
My combo Acupuncture and massage treatment with Carlos was just what I needed and was fantastic!!
Apr 5, 2021
Angela was terrific, as always. She is not only a very skilled massage therapist but also a warm and understanding person. I appreciate her very much.
Apr 2, 2021
Mr. Reinhold was as good as anyone could have been with a body that was tighter than a wound clock. I'm in less pain than when I walked into the studio. He gave me excellent advice about exercise and moving into the direction of pain relief.
Apr 2, 2021
Marie exceeded my expectations.
Page 1 of 134:
«
‹
1
2
3
›
»