Our Health Care System
MPower Holistic Health Care system allows you to combine acupuncture, massage, chiropractic, skin care and nutrition for one cool low price - as low as $71 per session. You will also have access to cutting-edge electives such as personal training, Craniosacral therapy, reflexology and Polarity for the same low price. By removing the price barrier, we make it easy for you to experiment and combine different modalities so you can discover what combination is right for you. Optimal health is a discovery, not a definition.
Featured Therapy
Acupuncture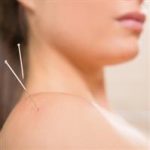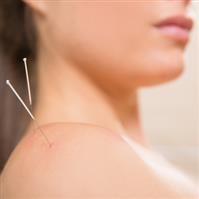 Acupuncture is a thousand year old system of Chinese medicine that uses small thin disposable metal needles to stimulate or disperse points in the skin that lay along discovered bio-energetic pathways within the body. These pathways are said to have "Qi", the body's vital energy. The pathways are like rivers that flow through the body […]
Read More >>
Featured Therapists
Mariko
Mariko Yamamoto is a dual licensed acupuncturist and massage therapist from Japan. She holds a Masters of Science from Tri-State College of Acupuncture in New York City as well and an esthetic certification from the Christine Valmy International School of Esthetics. Mariko practices gentle needle techniques influenced by Japanese meridian therapy, which brings your body […]
Read More >>
Chris
Chris is born and raised in new york. He is a New York State licensed massage therapist. He received his certification at the Swedish institute. People have always said he has a great touch, which always fuels his passion to heal others through touch. He is an avid video game enthusiast, and loves Mixed Martial […]
Read More >>
Lala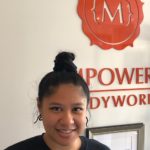 I have lived in New York City for over 15 years. I studied massage at New York College of Health Professions and I am currently studying Chinese herbal medicine and acupuncture at Pacific College of Oriental Medicine. I believe that health is vitality and that remembering and reclaiming your life force is healing. Submit your […]
Read More >>
Nick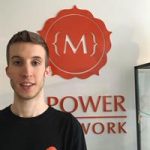 Nick is a native New Yorker and studied at the Swedish Institute. He is a New York State licensed massage therapist and holds an AOS in Occupational Studies. Nicks tends to focus on deep tissue work, but also understands the need to slow down in chaotic city. He will often incorporate some relaxation work into […]
Read More >>
Nathan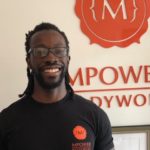 Nathan was great, talk about a deep tissue massage! He tailored the 60 minutes to exactly what I needed including massaging very tender parts of my neck and under my arm. Would definitely recommend and come back! Submit your reviewName: Email: Review Title: Did the therapist access and address your treatment goals?: Did the session […]
Read More >>
New Client Special
Therapist Reviews
Jan 21, 2020
Andrés Muñoz is an exceptional healer and guide. He talks to you with ease and kindness, analyzes what he senses with precision, and conveys information to you with firm conviction. Very professional and knowledgeable. He is also a generous and caring human being. I felt comfortable and at ease during his sessions.

I participated in both his group meditation class and private 3-hr session and find his approach compelling. In the group meditation class, he took me to a serene place where I was able to re-engage with my own being. His mini-chakra reading in this class made me curious about what he was seeing in my life and I signed up for his 3-hr session. What he illuminated for me in this 3-hr session went much more in depth than I had expected. Some information I already knew and others I had no idea about, but HOW Andrés brought about information forward was truly special. Compared to other healing/reading modalities I have experienced in the past such as astrology, Chinese name reading and other psycho-physical work, his approach was much more personal, concrete, and cosmic. What I learned in his session motivated me to look deeper into myself. It was very helpful to find out why my life was enfolding the way it was and how I can approach it to change its direction.
Jan 20, 2020
Nick was hugely helpful addressing my sciatic pain. And it was just a great massage in general.
Jan 20, 2020
Mon Jan 20 2020 10:45:48 GMT-0500 (EST)
Joanna is always on point and never hesitates to share post massage stretches that could help me in between sessions
Jan 20, 2020
Sun Jan 19 2020 16:02:55 GMT-0500 (EST)
Nick was awesome - he did an amazing job and I feel so much better!!
Jan 13, 2020
Nick is amazing! Utilizes impressive skills, strength, and reach to great effect. With calming energy, adjusted to accommodate concern over old spinal injury, expertly targeted several requested areas with refined deep tissue. Apparent knowledge of anatomy and commitment to the art and restorative aspects of massage are a boon for both personal fitness & morale.
Page 1 of 122:
«
‹
1
2
3
›
»