Welcoming you back into a safe environment of therapeutic touch!
We take the current environment very seriously and utilize all our expertise and resources in providing a safe environment to rediscover and remember your sense of well being...It's time to Heal.
Gregory, Mpower Bodywork
Featured Therapy
Foot Essentials
Your feet work hard every day. They carry the pressure of your body weight with every step. Often problems with the feet can cause problems moving upward to your ankles, legs, knees and lower back. Your feet have the job of keeping everything above them properly aligned. They are literally the foundation that you stand […]
Read More >>
Featured Therapists
Andres Munoz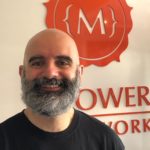 Andres Munoz, originally from Colombia, is a recent graduate of the Pacific College of Health and Sciences.  In his formative years worked for corporations on communications and public relations, surrounded by the administrative world. He has turned to "hands on" communication with his listening skill as a massage therapist.  He is also trained in a […]
Read More >>
Joanna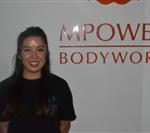 Originally from Brooklyn, Joanna has been a practicing massage therapist for almost two years. She graduated from Pacific College of Oriental Medicine and found her passion in the art of healing through massage. Her style leans more towards sports, orthopedic massage, and she particularly enjoys giving deep tissue massages. Her focus is being in tune […]
Read More >>
Sarah
Originally from New Zealand, Sarah is a dual licensed massage therapist and an esthetician, receiving her education at the Swedish Institute and the Christine Valmy International School of Esthetics. "I get great satisfaction from helping people look and feel good about themselves, especially in a city where people are so busy they don't take care […]
Read More >>
Nick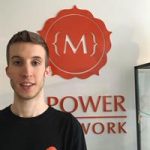 Nick is a native New Yorker and studied at the Swedish Institute. He is a New York State licensed massage therapist and holds an AOS in Occupational Studies. Nicks tends to focus on deep tissue work, but also understands the need to slow down in chaotic city. He will often incorporate some relaxation work into […]
Read More >>
Marie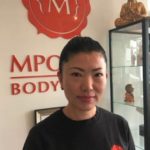 Originally from Japan, is a New York State licensed massage therapist. She successfully completed her training at the Swedish Institute College of Health Sciences in New York. She is a licensed New York State Esthetician and certified in Laser Hair Removal techniques, Reiki Master, and NGH Hypnosis that is for mainly past life regressions and […]
Read More >>
New Client Special
Therapist Reviews
Jan 12, 2021
She found all the problems and worked at them to get out the knots. Some have been there for a very long time, as she explained to me.
Jan 11, 2021
Had a great deep tissue massage yesterday with Marie, she is very strong! My shoulders and neck are notoriously tight and I walked out feeling soooo much better. Thank you!
Jan 8, 2021
Amazing Treatment... I'm ready to go home and go to bed.




Jan 8, 2021
Intense, painful, and challenging to my ability to breathe are all descriptors that come to mind when I think of my yogic neuromuscular treatment. However, it was also deeply healing and exactly what my body needed, and Gregory was beyond kind and comforting through it all. I am so very grateful.
Jan 8, 2021
Greg listened very carefully to my issues with pain. He explained how he would try to address these problems. Throughout the session he was very attentive and always worked on the areas that bothered me the most. I was very satisfied with my first session.
Page 1 of 124:
«
‹
1
2
3
›
»