Our Health Care System
MPower Holistic Health Care system allows you to combine acupuncture, massage, chiropractic, skin care and nutrition for one cool low price - as low as $71 per session. You will also have access to cutting-edge electives such as personal training, Craniosacral therapy, reflexology and Polarity for the same low price. By removing the price barrier, we make it easy for you to experiment and combine different modalities so you can discover what combination is right for you. Optimal health is a discovery, not a definition.
Featured Therapy
Sport Massage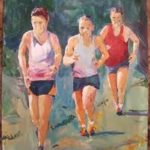 "What is Sports Massage"? The simple answer is an Intelligent Massage Therapist who uses his skills to address the physical issues of the Athlete relative to his/her performance before or after an Athletic event – that event can be a Marathon, Bike Race, or just Continuous Training.     Pre-Event Sports Massage – the therapist will focus on circulation and flexibility.  Pre-event sports […]
Read More >>
Featured Therapist
Mariko
Mariko Yamamoto is a dual licensed acupuncturist and massage therapist from Japan. She holds a Masters of Science from Tri-State College of Acupuncture in New York City as well and an esthetic certification from the Christine Valmy International School of Esthetics. Mariko practices gentle needle techniques influenced by Japanese meridian therapy, which brings your body […]
Read More >>
Therapist Reviews
Nov 13, 2019
Did the therapist access and address your treatment goals?:
Yes
Did the session begin and end on time? :
Yes
What the pressure appropriate to your sensitivity level?:
Yes
I've been seeing Sarah for a number of years now, and she always gives an excellent massage. She balances giving a full body massage with paying special attention to any pain points. She is good humored and warm. I walked out of my session feeling much better.
Nov 13, 2019
Laura was great. She has a very soothing vibe and responded well to my franticness, calming me down. I loved that she used lavender scents and asked me a couple times if the pressure was okay and how I was feeling. I would definitely go to her again!
Nov 13, 2019
Nick is an incredible therapist with a gift of magic hands - powerful, highly skilled and intuitive, he sets forth with ideal pressure and techniques. I think his remarkable ability to nimbly implement nuanced deep tissue work, his wholesome, good-natured vibe, and calm demeanor make him a great practitioner for all different types of clients, particularly those who may be hesitant because they have multiple or chronic issues.
Nov 13, 2019
Thu Nov 07 2019 20:51:02 GMT-0500 (EST)
Lala was amazing, and she found spots I didn't even know needed work. Absolutely exceptional.
Nov 8, 2019
Rob is a very good massage therapist. Highly recommend him.
Page 1 of 112:
«
‹
1
2
3
›
»