Becoming an MPowerment Member has tremendous benefits…
You gain the power of regular treatment from a therapist who grows to know you and your body.
Through this relationship, our professionals are able to identify and alleviate patterns that
might have otherwise gone untreated.
Membership is the most cost-effective avenue for treatment available and includes tremendous perks
including complimentary monthly treatments and 40% off additional treatments. If that weren't
enough, we also offer 15% off of nutritional products and much more that you can explore below.
We are introducing brand new amenities each month, so the best news of all is that your membership
only gets better and better with time.
Everyday Amenities
1.

Freedom to Gift Unused Massages to Friends

2.

Discounted Access to New Therapies and Holistic Modalities!

3.

15% Off Nutritional Products

4.

Additional Treatments = 40% Off
Membership Levels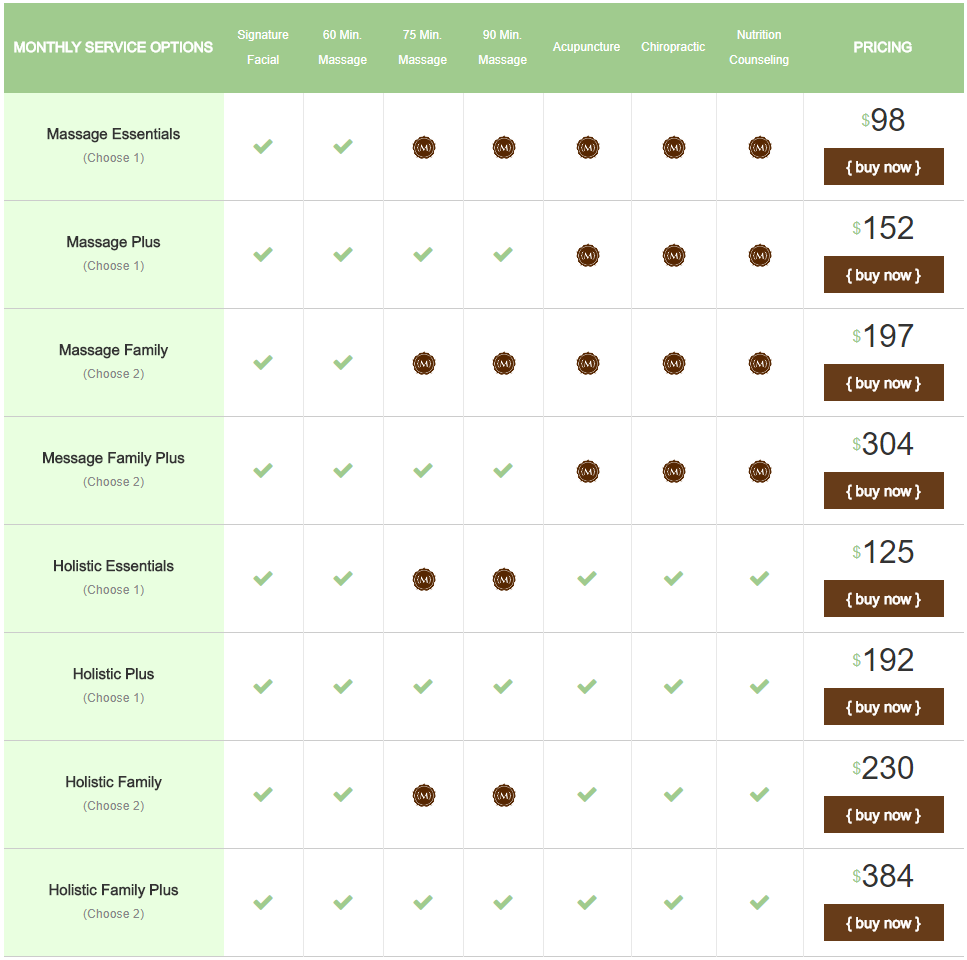 Each monthly plan earns you any one of the services options listed alongside that plan (two for Family plans). After you have your monthly benefit, each additional treatment is 40% off. If you don't use your monthly benefit, don't worry! Benefits automatically roll over into the next month, and can be gifted to friends and family. Rolled over benefits do not expire until 2 months after your membership expires.
Additionally, new therapies and holistic modalities that we offer from time-to-time include Sacral Therapy, Reiki, Polarity & Thai Massage. These special offers may also be purchased for 40% off.