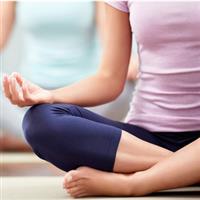 Yoga is an ancient life philosophy that had its beginnings over 5,000 years ago in India. It is a kind of road map that shares how you can live your whole life in a more vibrant, connected, and joyful way.
The yoga we offer, just one road on the map of yoga, is a movement-based practice that harmonizes your body, your mind, and your spirit.  It can be highly beneficial for your fitness and happiness.  Yoga can help you gain and enhance flexibility, strength, range of motion, and coordination while simultaneously helping you to breath better, manage stress, and feel present with calm and clarity.
We offer private and semi private sessions specifically orchestrated to your wants and needs.  Our approach to yoga is down to earth, user-friendly, and mindful.   We spend time to break down classical and contemporary yoga poses and movements so you can understand them and feel comfortable.  We can provide a simple stress reduction practice or a more challenging vigorous one. We will listen to you, assess where you are, and meet you there.  Your Yoga experience will be relaxing, uplifting, invigorating, and healing for your body, mind, and spirit.