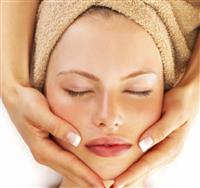 Your skin is the largest organ of the body; it reflects your well being both on the inside and out. Looking good and feeling good helps to nourish a higher self esteem and contributes to a confident, well balanced presence.
Originally from New Zealand, Sarah Cairns is our primary esthetician. Also a massage therapist, Sarah received her education for both at the Swedish Institute and the Christine Valmy International School of Esthetics.
"I get great satisfaction from helping people look and feel good about themselves, especially in a city where people are so busy they don't take care of themselves."
Sarah will customize your treatment according to your needs and desired results. She will take care of you, help tone and rejuvenate your skin, giving it an energetic zeal that portrays your inner light.